Chalkboard art, or "Chalk Art", is use of chalk on a blackboard as a visual art. It is similar to art using pastels and related to sidewalk art that often uses chalk. Chalkboard art is often used in restaurants, shops or walls.
Chalkboard Textures are especially usefull if you want to create some kind of poster that emulates chalkboard, may it be a restaurant menu, travel board, a blueprint or old patent drawing.
In our collection we gathered some nice textures which you can use free for your projects.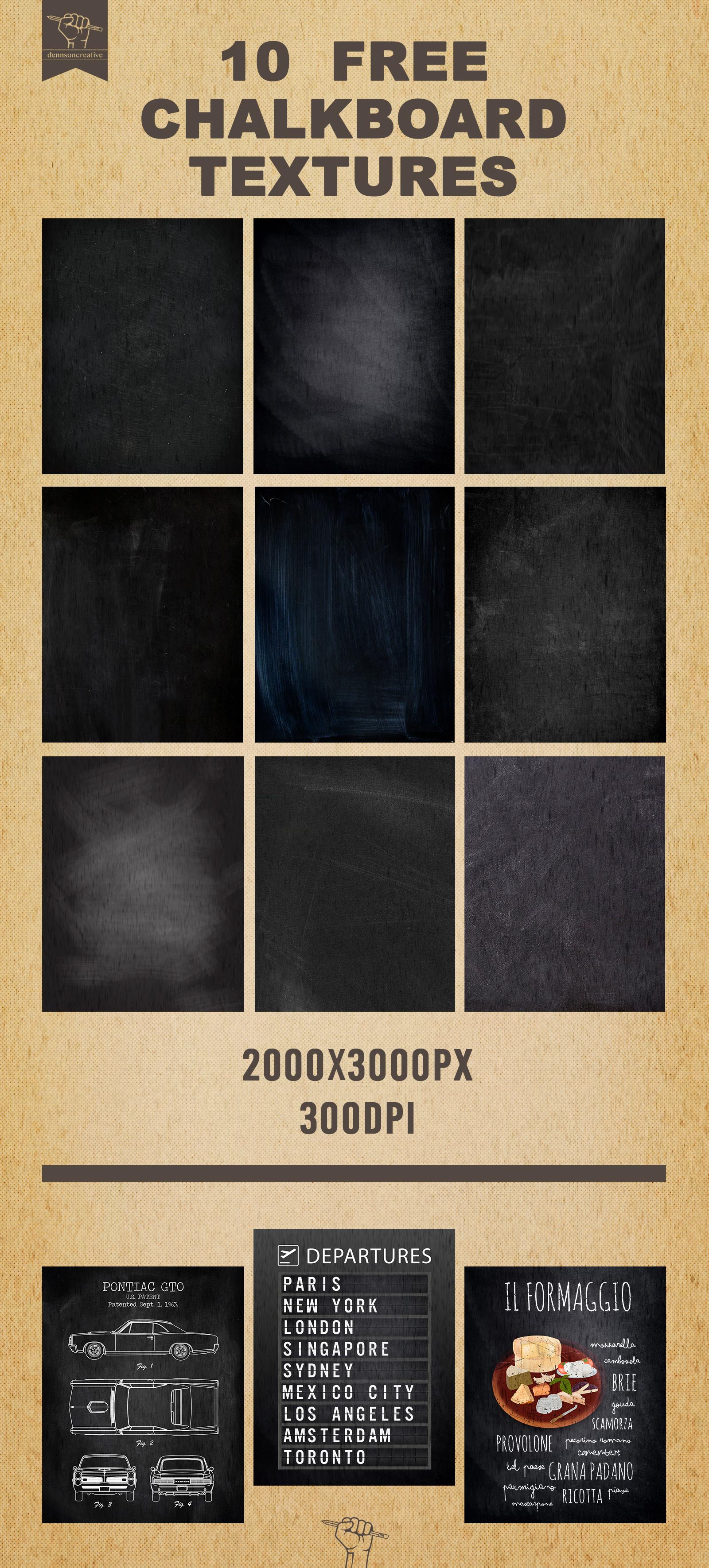 Our collection of 10 Free Chalkboard Textures contains 10 high resolution JPEG images at 2000x3000px in size at 300dpi. They are compatible with all image editing software and you can use them as backgrounds for your designs.
Check out our "Chalkboard Art" tutorial, and learn how to make this kind of art yourself.
Let us know what you've created with them, comment this post with link to your finished art .