Chalkboard art is very popular nowadays, weather it is a patent print, a kitchen menu, travel board, or a cocktail illustration. Chalkboard background gives that vintage, organic look to poster, and makes it really interesting. How to make it yourself? …Easy! Just follow our chalkboard art tutorial!
Firstly, google for some chalkboard images and kitchen utensils pngs. You can find some really interesting staff here.
Open Photoshop and make a new 11×14 inch file, at 300dpi and Adobe RGB color profile.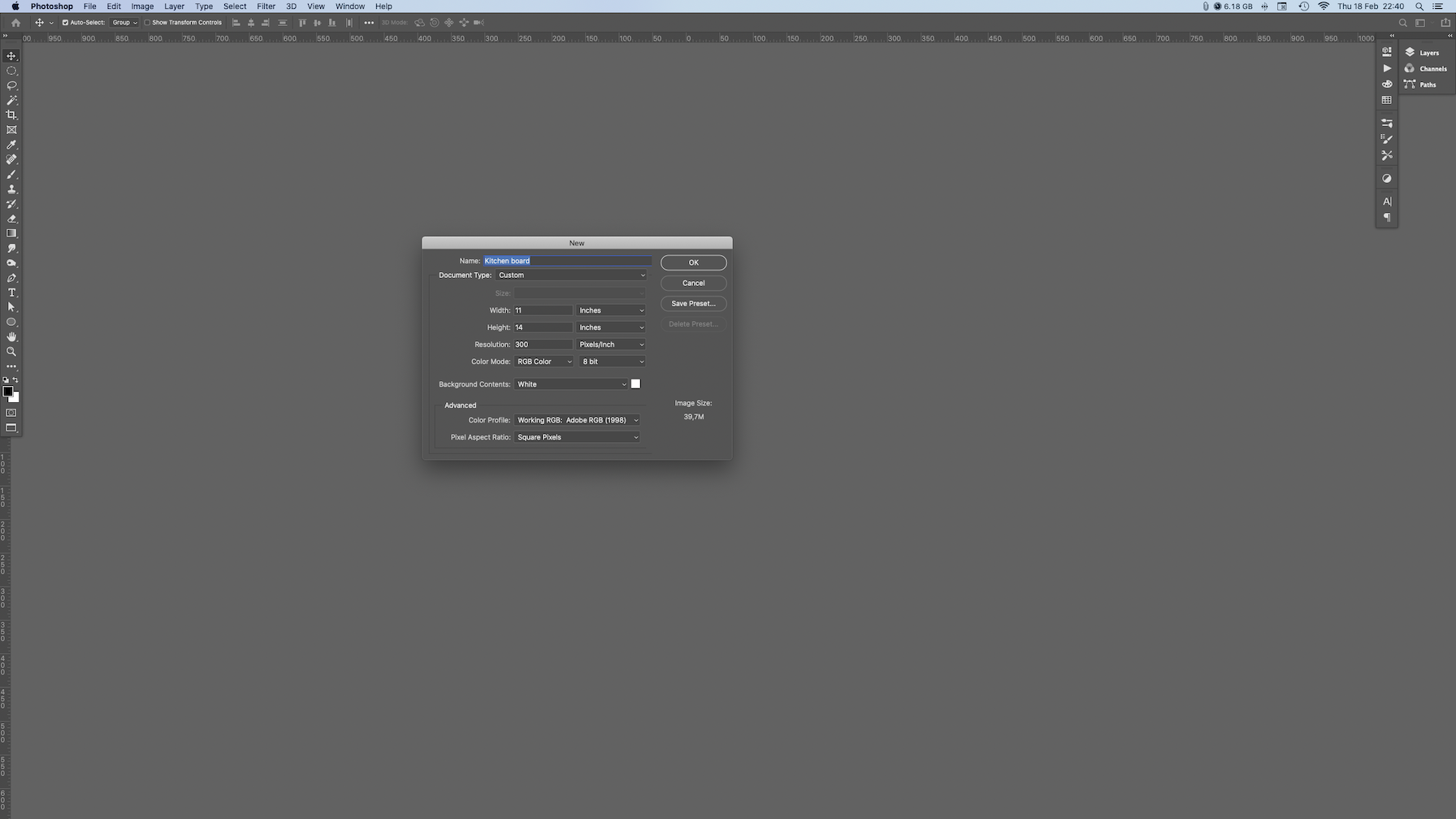 Import chalkboard texture and resize if needed.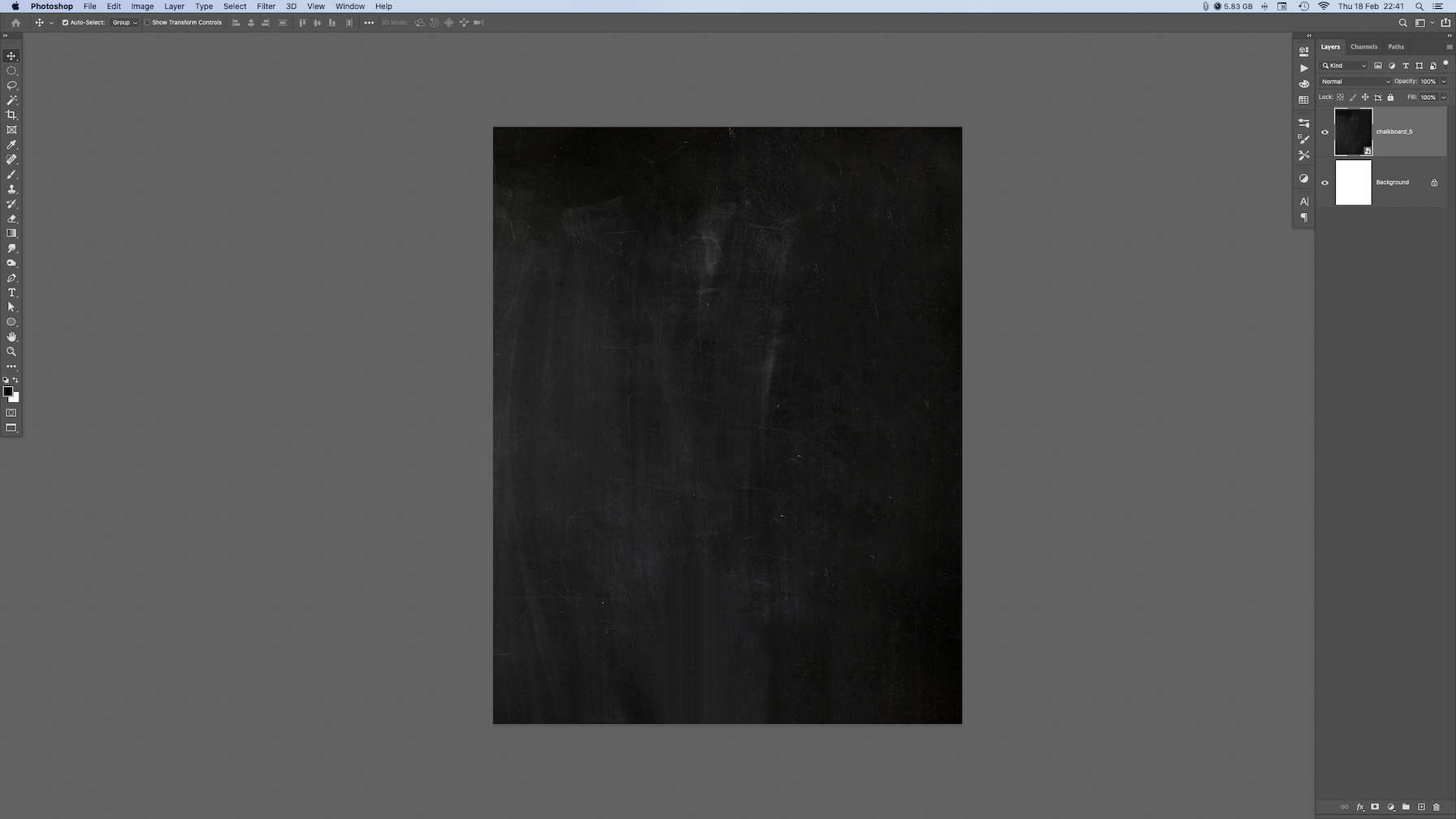 Make some adjustements to brightness and contrast, if needed.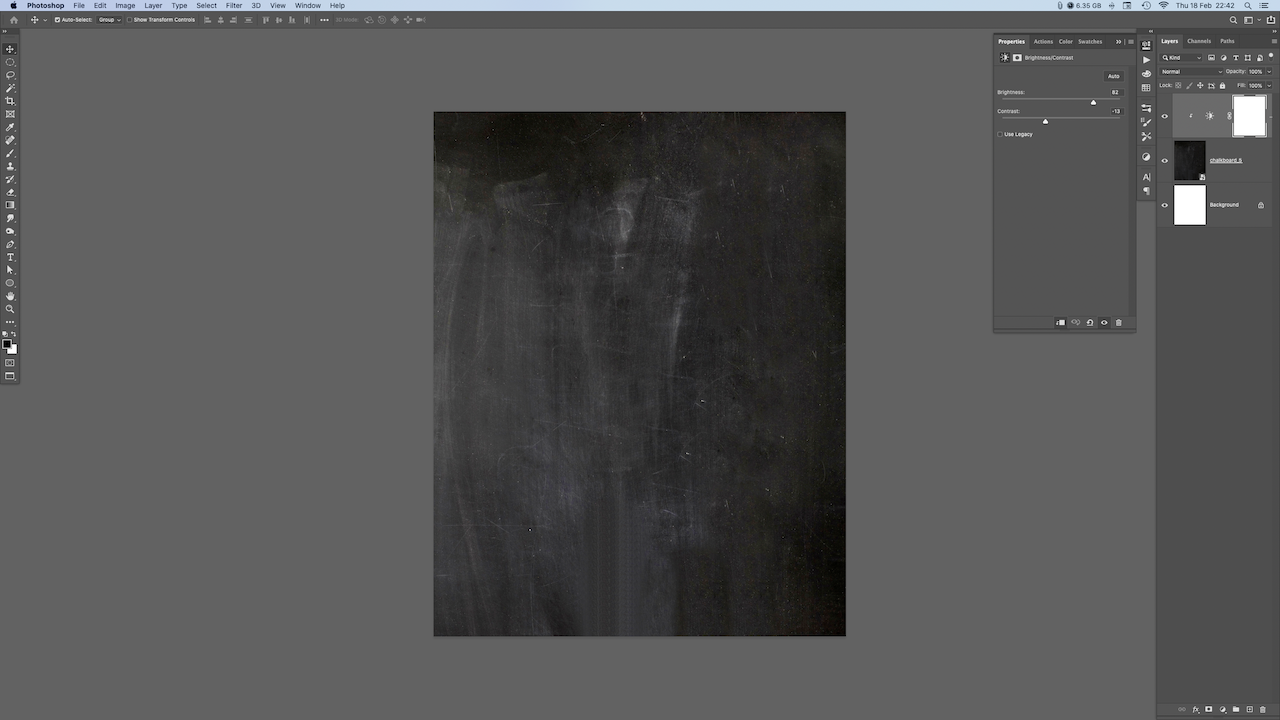 Import kitchen tools image, and put it on top.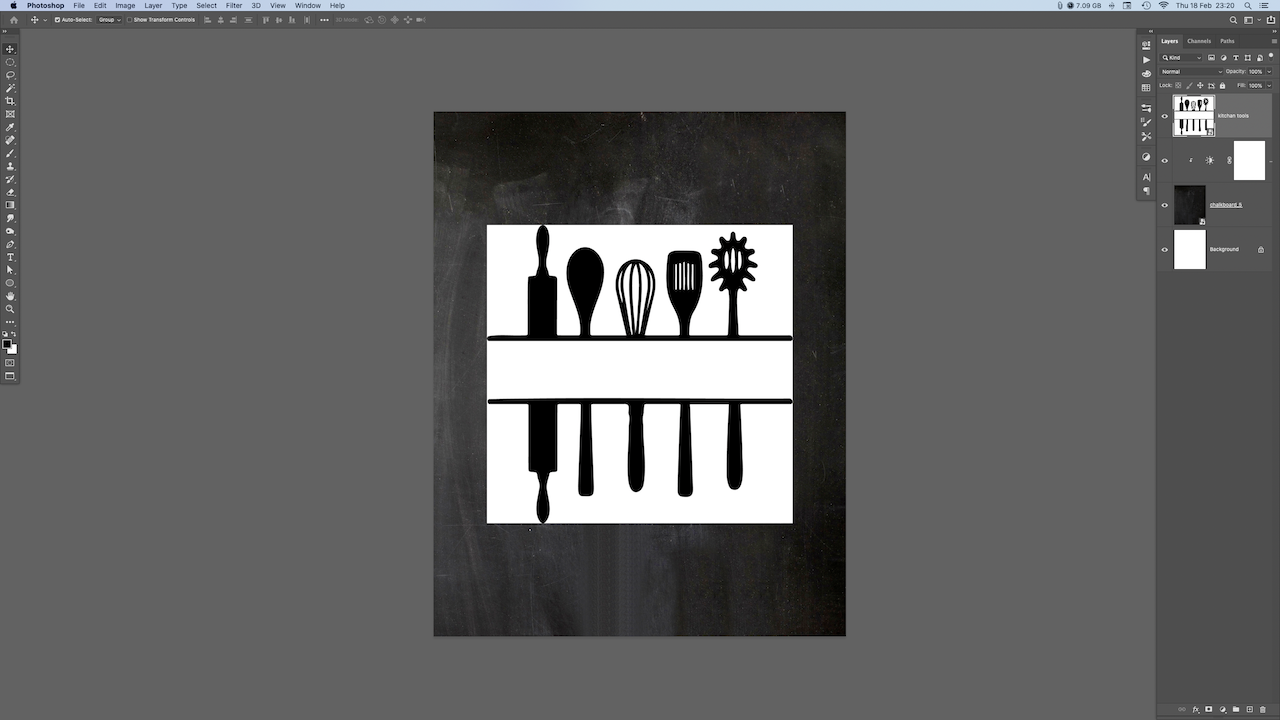 Invert layer with kitchen tools image, and then change layer blend mode to Screen.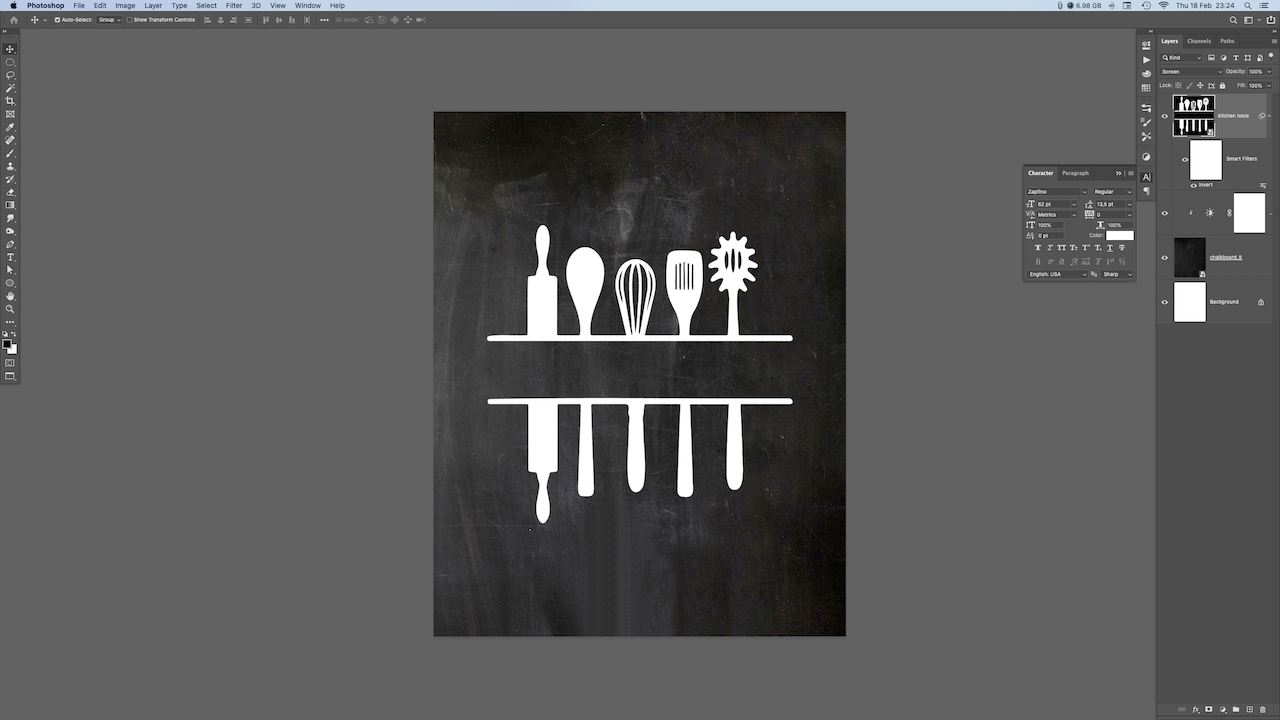 Add some text.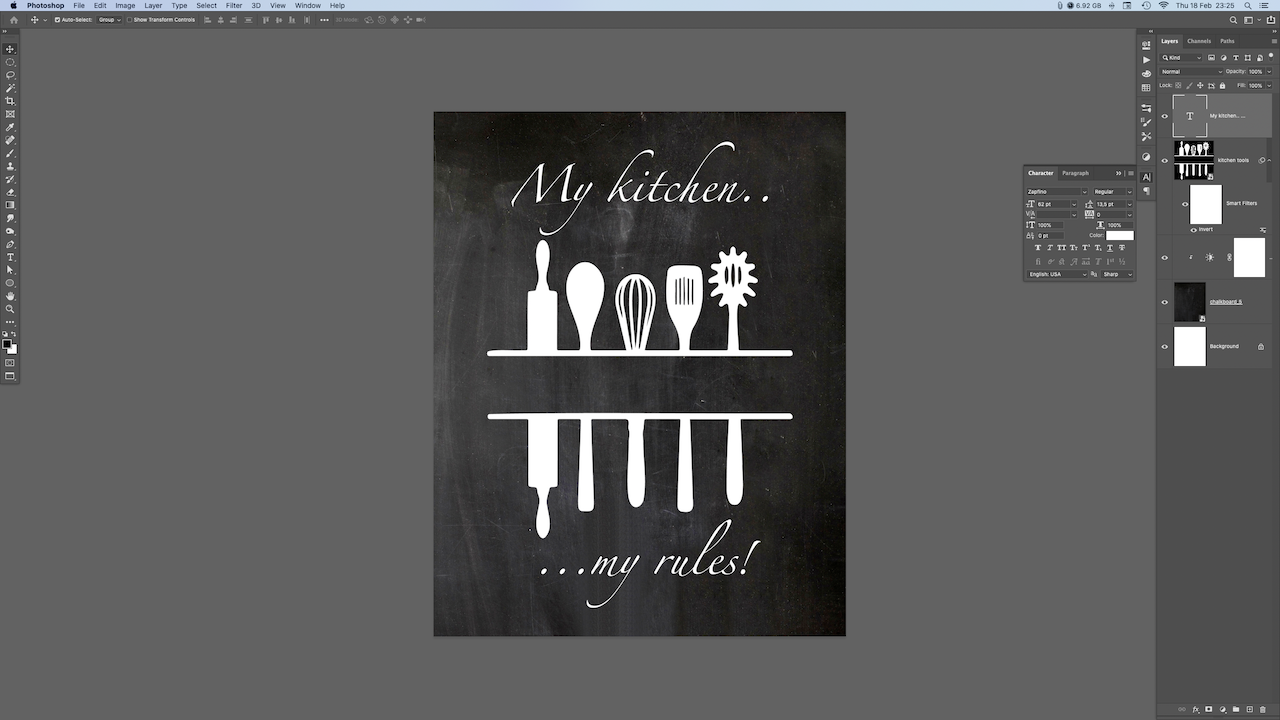 Put both layers together in group, and add mask. Use brush tool to paint some grain.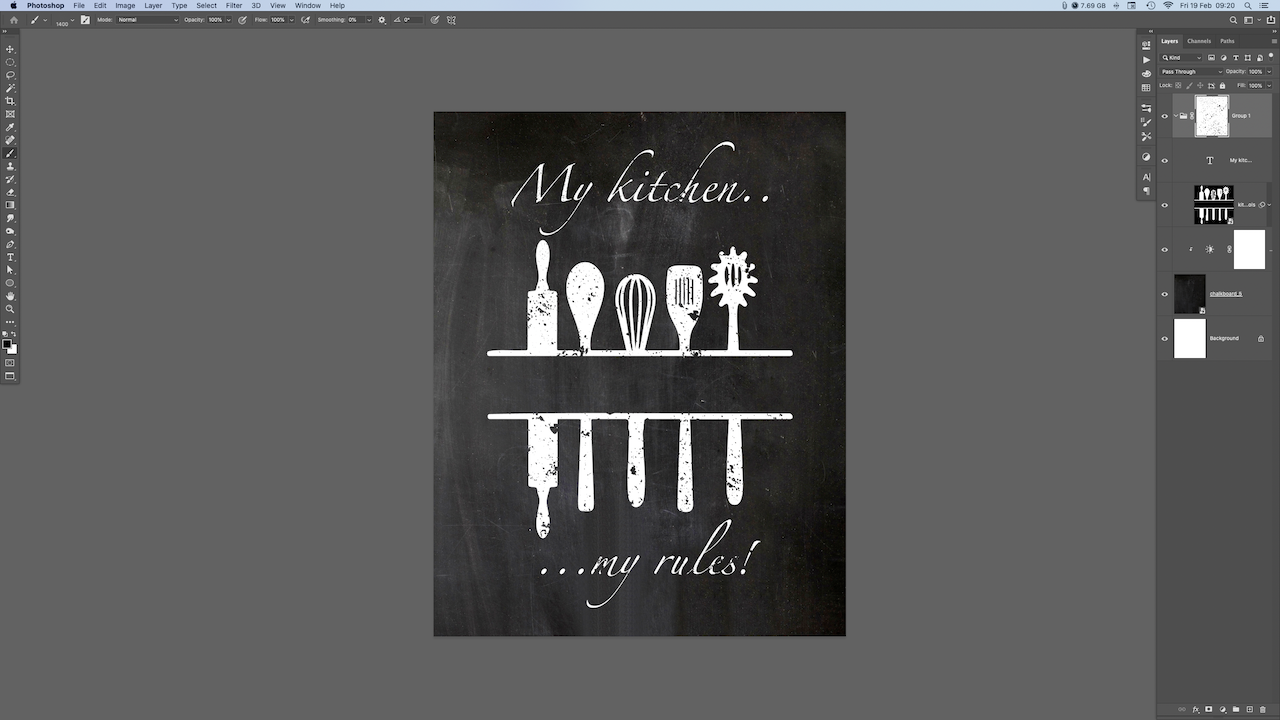 That's it, you made your chalkboard art print. If you're satisfied with the end result, you can print it out, and decorate your kitchen.
Hope you have enjoyed our chalkboard art tutorial. In same way you can make some patent prints, blueprints, or travel board.
You can download images we used for this tutorial from link at the bottom of this page and try it yourself. There is also a finished image which you can print and frame, if you'd like.
Also, check out our "Freebies" page, there you can find and download set of 10 Free Chalkboard Textures, which you can use for your personal projects.
Lastly, there are a plenty of chalkboard style prints in our digital downloads shop, please check them out!