Following to previous post with free posters from first part of Casa De Papel Tv show, today we bring you more free posters in "Obama Style Poster".
New characters from second heist, including the one not originally belonging to the team, but I suspect that she will somehow join the party in next season. Name is just lucky quess, we'll see. Download link at the bottom of this page.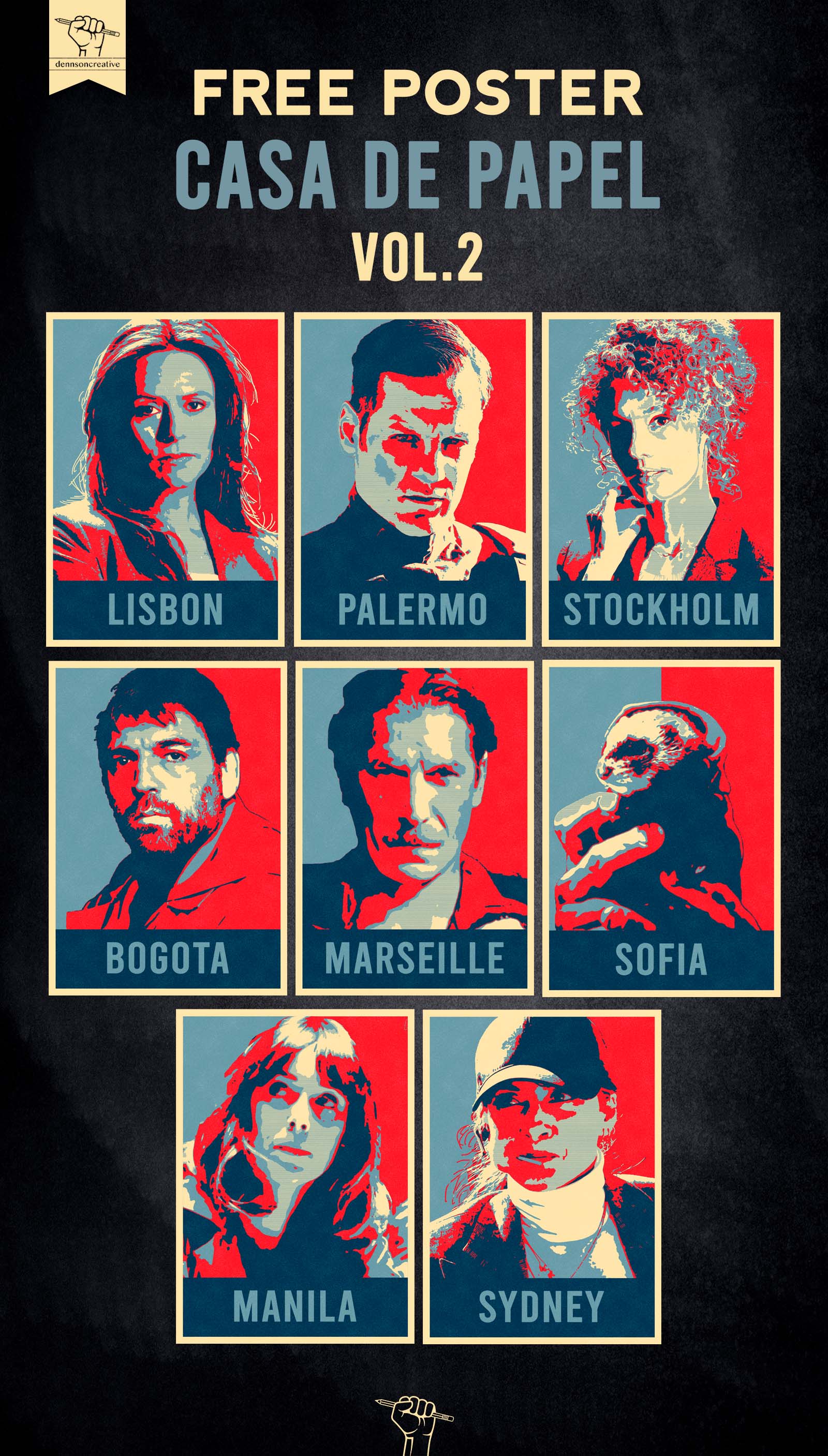 As always, if you liked it, please comment, share, follow…!